Nano Ceramic Coating
Add value to your car by keeping it looking good for years.
In recent years there have been various offerings in the protection and the maintenance of the cars' finish, both inside and out. Long gone are the days when protecting your car's finish was merely a quick wash and a twice a year coating of wax and armor all for the tires.
Today technology has progressed very far and we have such products that have the ability to maintain the look and the finish of your car like showroom condition for years. This latest new technology is called "Nano Technology".
Nano technology takes into consideration years of research and development for protective coatings in the oil and space industry and has now moved it to the masses in the consumer vehicle category. Although this technology is very advanced it has very basic logic within its technology. Basically paint finish and clear coats as we know them have pores similar to our skin. These pores over time accumulate a layer of dirt and road grime that result in the dulling of the cars finish and also in the long term if not properly removed causing damage.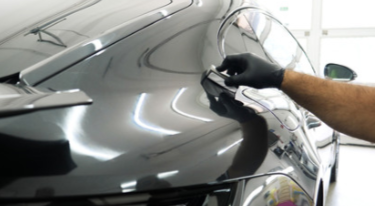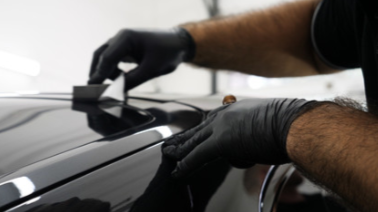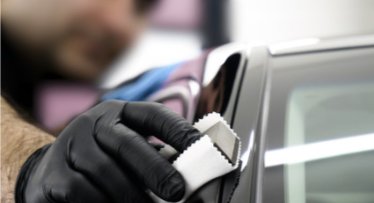 This is not to say that NanoTechnology is infallible. Everything has its limits and its shortcomings. As everything else the endurance of the Ceramic coating depends on the quality of the product used as well as the level of expertise of the person doing the installation. Ceramic coatings offer the following advantages when applied properly by a professionally trained expert. They offer a deep rich long lasting high gloss finish, it gives the vehicle a hydrophobic quality which helps to repel water as well as dust and road grime, not allowing it to penetrate the finish. Some products have a certain resistance to chipping but this is very limited. All these properties in order for them to be appreciated you need the product to be properly installed.
The installation of the product needs to be done on a perfectly clean and contaminant free surface even if the car is brand new this does not mean that it has not accumulated dirt and grime during the delivery and while it has been sitting in the dealer lot. For a proper installation of the product a professional installer needs to evaluate the car and at the very least needs to prep the surface by doing at least a polish to make sure that the car shines and is free of surface scratches.
Basically the technology puts a thin layer of glass over the finish to seal the pores and protect it.
This technology is not limited to only the metal, there are variants which offer protection to the wheels, windscreens, plastic components as well as the interior.